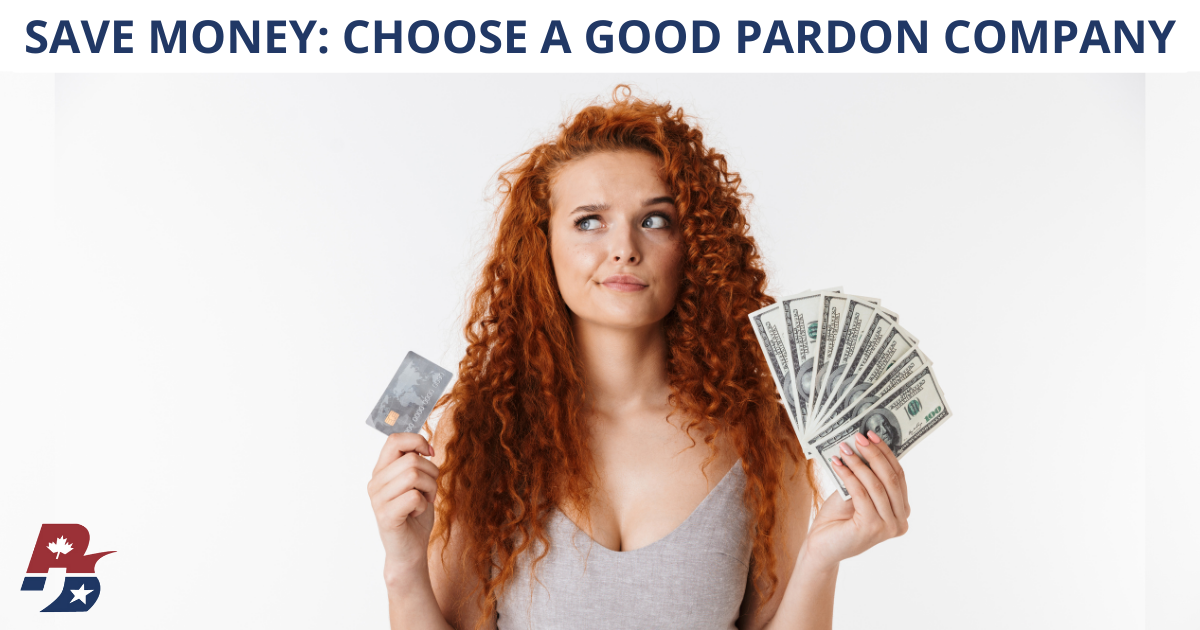 A good pardon company isn't always easy to distinguish from a bad pardon company unless you know what to look for. With decades of experience, we've seen more than a few pardon companies come and go. Here's a list of a few things to look for that we think will be helpful to anyone seeking a Criminal Pardon also known as a Record suspension in Canada.
Our Company Full Name is "Pardon Services Enterprises MB." – est. 1994. We do business as "Pardon Services" – not to be confused with any number of companies with Pardon and Services in their name.
Pardon Eligibility Consultation vs. A Sales Meeting?
When looking for a pardon the most important thing is to find out if your eligible for a pardon (record suspension) in the first place. Not all companies are going to tell you that you're not eligible immediately and a waiting period is required. Some will gloss over the fact a client is ineligible. Theses unscrupulous companies will simply take your money, run you through the process making you wait several months and then tell you sorry at the end. It's horrible, but it does happen.
You absolutely must have your eligibility for a pardon determined by an experienced processor before an application is submitted or you risk wasting your money.
Free Pardon Consultations
We, like most reputable firms offer a free pardon consultation either by phone or in person. This means we either meet in person or by phone with you to go through your background in detail. We will explain exactly where you stand and if there's a waiting period before you can apply or if you can apply immediately. In some cases, people are ineligible for a pardon. However, most people are typically eligible for a pardon. This is why you need to speak with a person that processes pardon applications and not just a commission salesperson. At Pardon Services you'll be consulting with the owner, Mitch Jessiman, and not an inexperienced salesperson or staff member.
To book your free pardon consultation call Mitch direct at 204-453-0099 or use the contact form on this page.
Beware of Fake Local offices
Because shopping local has its benefits, many companies located in cities like Toronto or Vancouver want to "appear" as national organizations and create virtual offices across Canada including Winnipeg. These virtual offices of course are not staffed and do not provide fingerprint services and are not some where you can go and talk to face-to-face with a staff member. There are at least three such offices here Winnipeg.
Our office is at a quiet location, 103-B Scurfield Boulevard and has plenty of free parking. Our hours are 8:30 A.M. to 4:00 P.M as of the time of writing this article. Check here to see any updates.
Pardon Services – A Small Locally Owned Business
There are advantages to doing business with a small family-owned business in your community. Processing time internally for Pardons are fast as there are no hold ups going from one department to another for call backs. We have had clients start a Pardon application with us months or years after starting with another company. They had their pardon application approved with us by the time they were getting requests for more information from the first company.
We are local: come and talk to us, sign documents, and take fingerprints all in one quick visit.
Online Reviews
Google reviews are always a good place to check on the health of a any company – and a pardons company is no different. Services such as the Better Business Bureau only hold complaints for a limited time and then the complaint considered to have been ameliorated so it is erased from public scrutiny. While it's true that negative reviews can get thrown up rather easily, it's the quality of the review is often telling. We suggest looking for trends in the comments as well as looking at the quality of the reviewer as well. Negative reviews that are simply a 1-star rating, but no context is of little value. We do understand that even with positive reviews people can be a bit shy, writing short comments as a pardon is all about erasing the past.
Do A Search
When in doubt a simple Google search with the company name and the word complaint or scam behind it can dredge up a lot of comments. One note though is to be very careful about the name of the company in who people are talking about because many pardon companies have similar names.
Check our Google reviews by clicking here and our Facebook reviews by clicking here.
Licenses & Certifications
Pardon Services is a trusted pardon company as we are certified to submit fingerprints to the RCMP digital fingerprint system. Additionally, Pardon Services have a Commissioner for Oaths on staff to legally certify documents. These two facts not only show trustworthiness but help speed up processing an improved convenience. Mitch Jessiman is a RCIC (Regulated Canadian Immigration Consultant), a license from the federal government as well as a bachelor's degree holder from the University of Manitoba.
Pardon Services: A Company You Can Trust
We believe that the items above will help anyone looking for a good pardon company find one. We also think that we match these key points to look for as well. Since 1994 there has been a considerable investment in terms of time, money, and honest hard work to build up the reputation for our business – a local family run business you can trust.
Get A Free Pardon Eligibility Consultation Today
For almost 30 years Pardon Services Enterprises MB. has offered a free pardon consultation either by phone or in person. All consults are strictly confidential with no obligation or fees. To book your free pardon consultation call Mitch direct at 204-453-0099 or use the contact form on this page.
Thanks for reading.