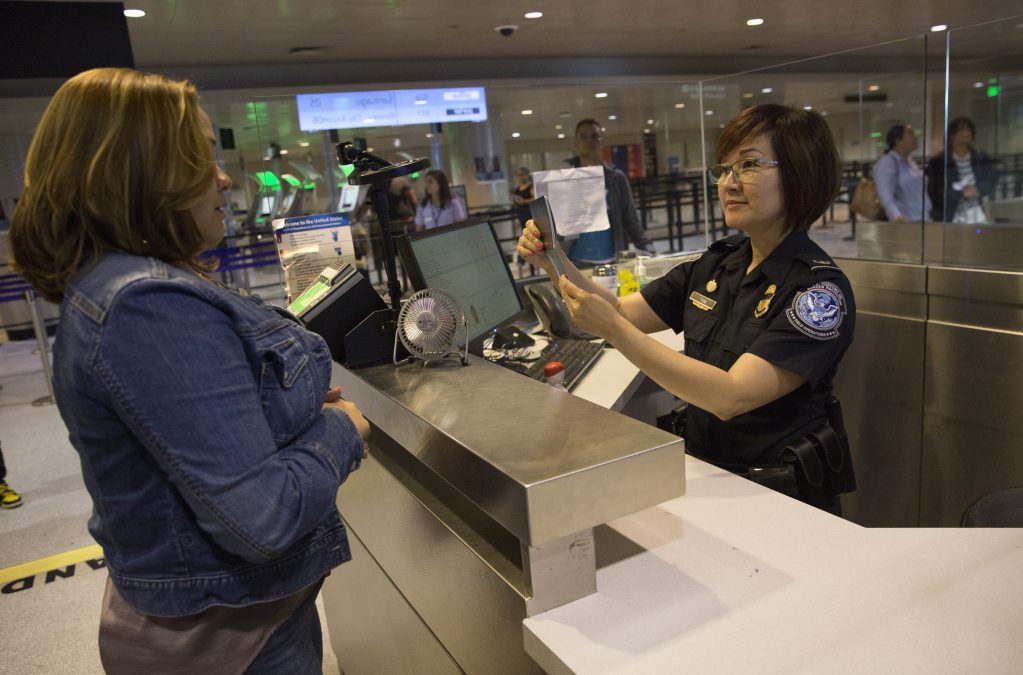 When crossing the U.S. border, you can expect to be asked several questions about yourself the reasons for your trip to the United States. U.S. Customs and Border Patrol (CBP) agents generally will not ask you directly if you have a criminal record. They will however ask:
Have you ever been charged with a criminal offense?
Have you ever been fingerprinted?
When a U.S. Customs and Border Protection agent asks a Canadian about being charged, that will include non-conviction outcomes such as stay of proceeding, acquittals, not guilty, and dismissed charges to name the most common.
What does the USCBP Have access to?
The U.S. Customs and Border Protection agency is a department of the Department of Homeland Security (DHS) and as such, they have access to Canadian national police information databases through the American National Crime Information Centre (NCIC) database. These national databases are managed by the Canadian Police Information Centre (CPIC) which is a branch of the Royal Canadian Mounted Police. CPIC allows for access of criminal records, non-conviction records, cases under investigation, criminal intelligence information, motor vehicle and driver registry information as well as the Alzheimer Wandering Registry. The U.S. CBP is authorized to access CPIC for law enforcement purposes in order to facilitate immigration, drug, trade, travel laws and regulations.
Separate local Canadian city or provincial police databases have detailed information about contact between you and local law enforcement. Everything from a noise complaint investigation, being questioned regarding a crime, or even a mental health issue that has become a reason for contact is recorded. If deemed important by the local police an entry may be uploaded to the national databases. While these entries have "expiry period" after which the local police service can decide if they want to let the information be deleted or renew the entry. This is the reason why certain non-conviction charges are meant to expire after 3 years. Each local law enforcement agency has their own policies regarding the sharing of criminal records.
Not all local police record is uploaded to CPIC databases.
Fingerprint Records
Any Canadian that has been fingerprinted by local police or the RCMP will have record in the CPIC databases, regardless of the outcome of the investigation or court proceedings. Their name and date of birth are associated with an RCMP FPS number which in turn indicates a criminal record exist. So, the simple fact that someone was fingerprinted means their CPIC file can be downloaded be denied entry to the United States.
If you have been fingerprinted, the United State Customs and Border Protection will know a criminal record exists.
What information does the U.S. CBP keep?
Although we don't know all the information USCBP has on hand, we do know that they have full access to CPIC as well as records of all their interactions with Canadians crossing the U.S. border. Also, when the USCBP runs a criminal database check through CPIC, they keep download copy of the file. Even after receiving a pardon, the USCBP still have access to your criminal record showing a past conviction and your pardon for it. To enter the U.S. with a criminal record records a U.S. entry waiver.

What to Do If You Have Been Charged or Fingerprinted
For criminal offenses where a person has been found guilty, a U.S. entry waiver will guarantee hassle free border crossing. For any non conviction charges it's best to call for a free consultation as each person's situation is unique.
Consultations can be done in person at our office, or over the phone for your convenience. Call Mitch at 204-453-0099 or use the contact form on this page.