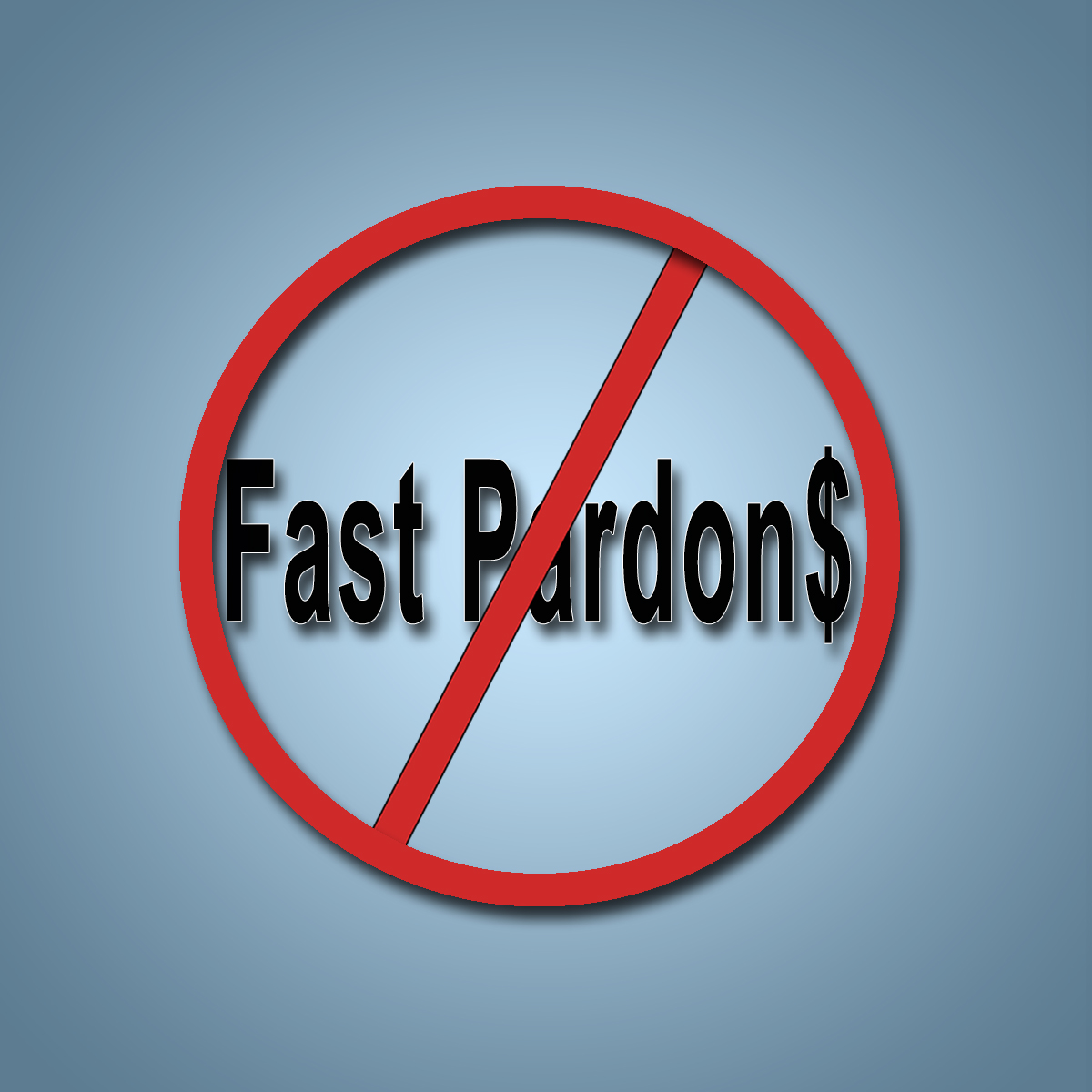 Many pardon companies make claims of expedited pardons, fast pardons and other versions of the same promise. There is simply no such thing as a fast pardon.
FACT: The Parole Board of Canada does not offer an option for "fast" processing of a pardon (record suspension) application.
Still not sure?
You can check the Parole Board of Canada's website and there is absolutely no option to pay for faster pardon processing. They have 1 queue and it is strictly first come first severed. Here is a snapshot of the web page.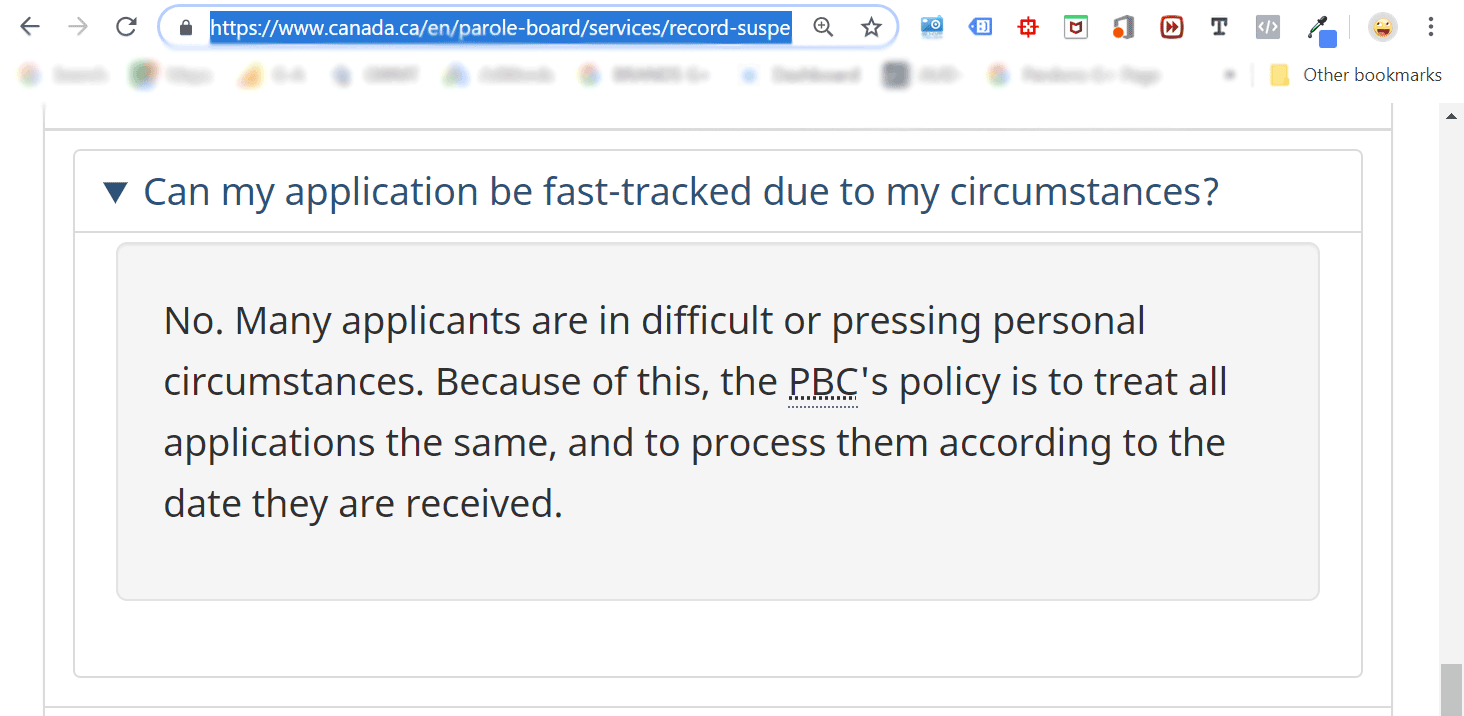 Why Do Some Companies Charge Extra Money For A Fast Pardon?
A few companies are unfortunately misleading people that have no background knowledge on the matter. Other companies will charge you extra money to make your pardon a "priority" in their processing of your pardon application. Not the Parole Board's processing like they will want you to believe.
The only benefit we can see is that your paperwork might get put on top of today's pile of applications. That priority placement might get your application processed a few days earlier depending on their workload.
How Long Does it Take To Get A Pardon?
The first step is getting fingerprinted for your RCMP record check, after which completing your application can take as little as a few weeks, or longer depending on the complexity of your case.
Once the application has been submitted, the record suspension (pardon) processing time at the Parole Board of Canada is generally 6-12 months.
Free Consultations
To make sure you can get your pardon application submitted as fast as possible and get it approved the first time, call us for a free private consultation (204) 4543-0099. Alternatively use the short form on this page.