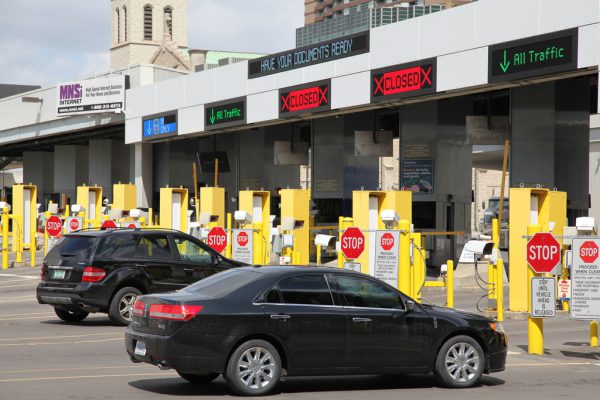 U.S. Customs and Border Security (CBP) officers and agents "enforce all applicable U.S. laws, including against illegal immigration, narcotics smuggling and illegal importation." For the average Canadian travelling south, it's that last one – illegal importation, that can cause problems. Here are is a basic list of items to be aware of and links to more detailed information if you require it.
Agricultural Products
You might think this isn't something you have to worry about, but it likely is. You must declare any foods, plants and/or animals when crossing the the U.S. border. This includes any snacks, fruits, nuts, seeds, vegetables, and beverages or any kind need to be declared. Generally speaking, prepared foods are okay and anything fresh is likely to be confiscated. Before travelling with animals, it is a good idea to check this document on the U.S. Fish and Wildlife Service website.
Medications
This can be a real sticking point. If you fill your weekly pill reminder container and attempt to go south, you will have problems. The CBP likes to see each medication in the originally dispensed pill bottles with complete labels on them. For medical marijuana users it is a no go. The CBP is a federal government agency and the fed still criminalizes marijuana use in the United States. Paraphernalia is enough to get you arrested.
Money
You do absolutely have to declare anything over $10,000 USD value. The declaration form you have to fill out is actually a joint declaration (CBP Form 6059-B) form. That means if you are travelling with the family, it's the total amount of cash and "Monetary Instruments" the whole family has on hand that can't exceed $10k. In case you were wondering, "Monetary Instruments" are:
Coin or currency from any countries
Travelers Checks
Cheques and money orders
Securities or stocks in bearer form
Of note is the fact that gold bullion, which is a universal store of wealth, is not restricted. For all the details click here to see the CBP web page about monetary instruments.
Alcohol & Tobacco
In addition to U.S. laws, the laws of the state in which you first arrive in the United States will govern the amount of alcohol you may bring with you, and whether you need a license. Tip: leave absinthe and Cuban tobacco at home. They are illegal in the United States. Tobacco products from Canada are free of import charges.
Items Requiring Documentation
To avoid penalties, you will require the appropriate documentation to bring firearms, ammunition, weapons of any kind, explosives and fireworks. If you are selling the vehicle you are driving, it will require documentation as well.
Restricted Items
A handy CBP web page for restricted items can be found here. We suggest you take a quick look to avoid possible fines and penalties when crossing the U.S. border.